Our Passport ID Photos are digitally ready with biometric approved authentication and come with a unique Online Photo Code.
LATEST TECHNOLOGY… Your customers can access their photo during passport applications online at the HM Passport Office website: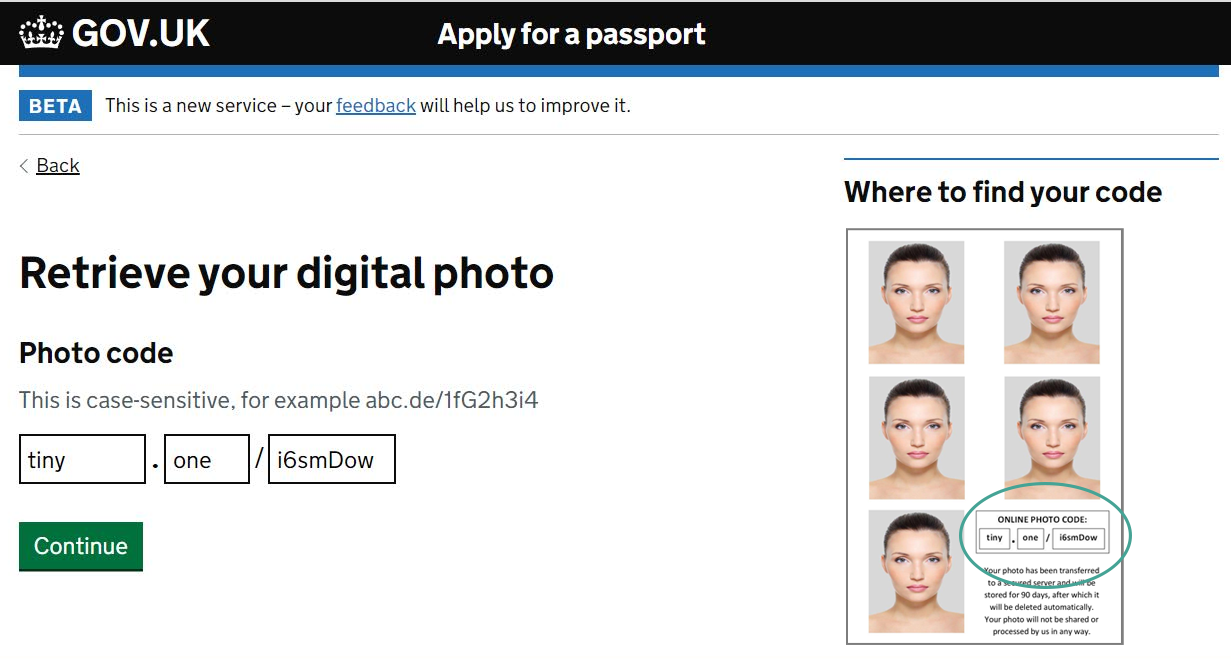 Unlike other similar services in the marketplace that can take up to 72 hours for your online digital image to be available, our digital code can be accessed immediately providing a secure and instant digital identity system for your customers.

Photos print in an instant and are dry to touch making it quick for your customers & easy for you to use.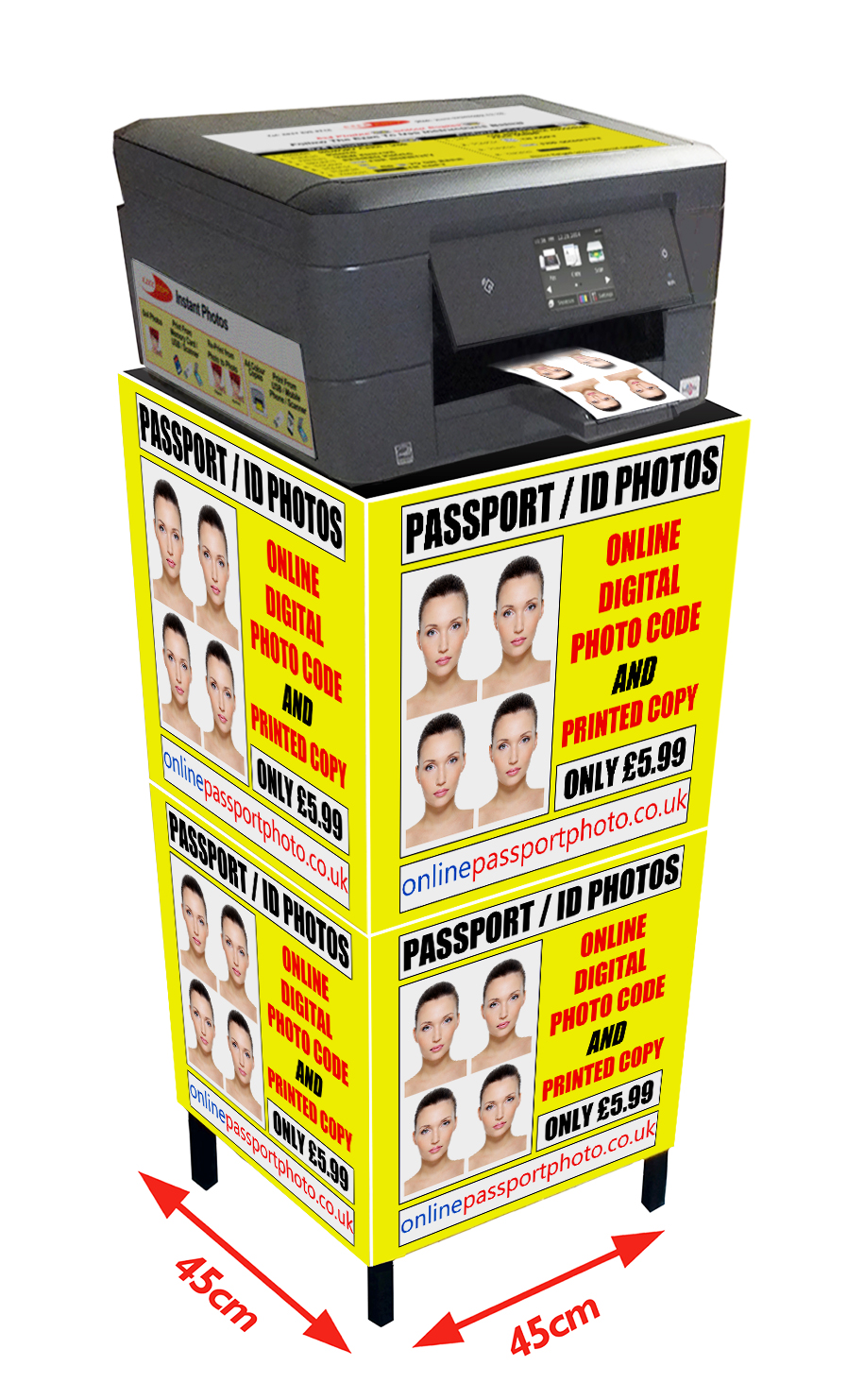 You will profit from the spin-off sales generated by the increased footfall at your store. 
Your customer will stand against the passport approved screen and using the Smartphone and App with built-in ID technology you will take the photo of your customer with ease. 
Multiple images are captured automatically to obtain optimum Passport ID photos on first attempt.
No fuss, quick and easy ID and passport approved photos in an instant! 
Our Passport / ID Photo Printer is only 45cm x 45cm of floor space designed with your shop space in mind – the superior alternative to a booth! 
USED FOR PASSPORTS, VISA PHOTOS, DRIVING LICENCES, BUS PASSES, GYM MEMBERSHIP AND MANY, MANY MORE ID PURPOSES!
We supply everything you need to operate the equipment including:

SHARE IN THE MULTI-MILLION POUND PASSPORT / ID MARKET BY OFFERING YOUR CUSTOMERS A SECURE AND INSTANT DIGITAL IDENTITY SYSTEM!
---
Call 0844 855 4710 for more information
Or you can use our online form by clicking here!